Transaktionen anzeigen
Automotive | Industrial Machinery & Components | Private Equity
JENOPTIK hat Prodomax Automation von Kensington Capital Partners erworben
Die JENOPTIK AG hat das kanadische Unternehmen Prodomax Automation Ltd. von Kensington Capital Partners für eine Gegenleistung von knapp unter dem 2-fachen des erwarteten Umsatzes bzw. rund dem 7-fachen des erwarteten EBITDA 2018 erworben.

JENOPTIK ist in den Segmenten Optik und Life Sciences, Mobilität sowie Verteidigung & Zivile Systeme tätig. Die Automotive-Sparte des Unternehmens ist ein bedeutender Hersteller von Produktionsmess- und 3D-Lasersystemen. Die Lasersysteme werden im Rahmen der Prozessoptimierung und -automatisierung in die Produktionslinien der Kunden integriert. Sie bearbeiten Kunststoffe, Metalle und Leder mit höchster Effizienz, Präzision und Sicherheit. Die Gruppe hat 3.700 Mitarbeiter und erwirtschaftete 2017 einen Umsatz von 880 Millionen US-Dollar.

Das 1971 gegründete Unternehmen Prodomax mit Hauptsitz in Ontario, Kanada, beschäftigt rund 180 Mitarbeiter und ist auf Prozessautomatisierung für die Automobilindustrie spezialisiert. Das Unternehmen plant und konstruiert automatisierte Produktionslinien und integriert diese anschließend in die Fertigungsumgebung des Kunden. Die Dienstleistungen und Produkte rund um die Prozessentwicklung und -implementierung umfassen Systemlayout, Simulation, Hardwaresteuerungen und Softwaredesign, Roboterhandlingsysteme und Transfergeräte. Prodomax hat die Kapazität und den starken Kundenstamm, um große Projekte mit führenden OEMs zu realisieren.

Kensington Capital Partners ist ein unabhängiger kanadischer Investor in alternative Anlagen in Nordamerika. Das 1996 gegründete Unternehmen verwaltet über 1,3 Milliarden US-Dollar, die in Private Equity, Venture Capital und alternative Fonds investiert sind. Kensington Capital Partners verfolgt einen aktiven Management- und einen beziehungsbasierten Ansatz.

Die Branchenspezialisten-Teams von Oaklins in Deutschland, den USA und Kanada identifizierten potenzielle Targets und berieten JENOPTIK bei dieser Transaktion.
Art der transaktion
Unternehmenskauf
BETEILIGTE PARTEIEN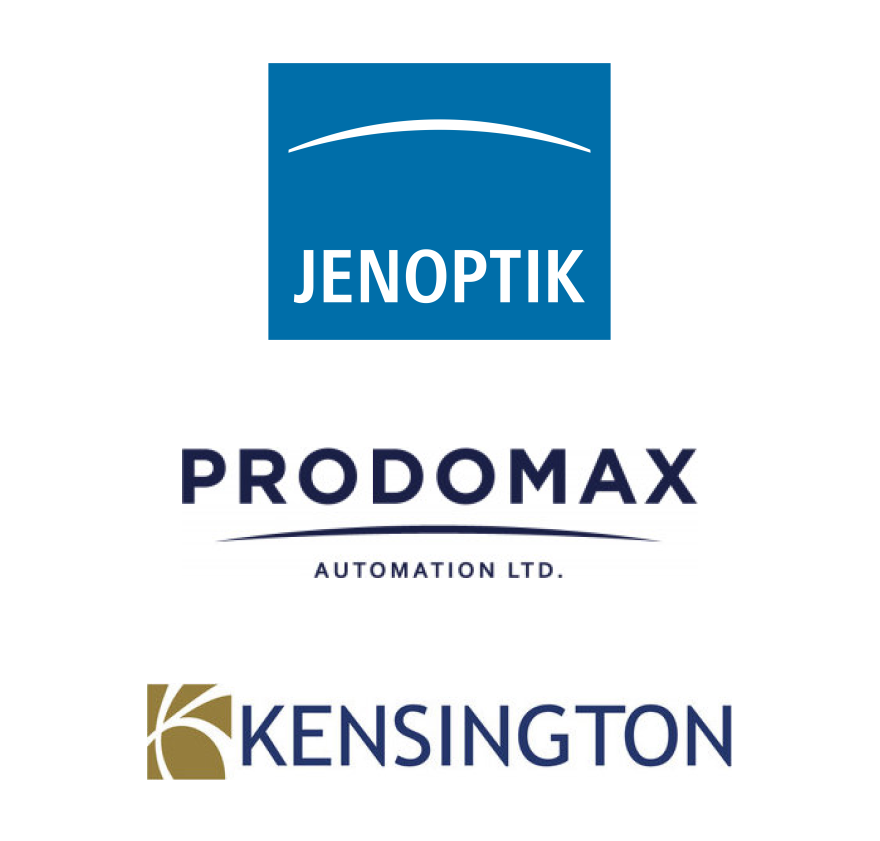 Sprechen Sie mit dem Deal-Team
Transaktionen
Acquisition of Stantraek by Novedo
Industrial Machinery & Components
Acquisition of Stantraek by Novedo
Novedo has acquired Stantraek.
Mehr erfahren
Cleanroom Combination Group has been acquired by Craft Capital
Private Equity | Construction & Engineering Services
Cleanroom Combination Group has been acquired by Craft Capital
Cleanroom Combination Group (CCG), a Netherlands-based leading player in the design, construction and maintenance of high-quality cleanrooms, has been acquired (majority) by Craft Capital, a Netherlands-based private equity firm. By joining forces, CCG will accelerate growth in the market of cleanrooms.
Mehr erfahren
Litecad has been acquired by The Specialist Group
Business Support Services | Energy | Private Equity
Litecad has been acquired by The Specialist Group
Litecad, the Netherlands-based engineering firm and provider of technical secondment services, has been acquired by The Specialist Group (TSG), a leading provider of technical engineering specialists for sectors such as power, chemicals, infrastructure, renewables and life sciences. Together, TSG and Litecad will continue supporting clients in their transition towards new energy and sustainable operations.
Mehr erfahren